Enter the M&P tracking number in the following tracking system to trace the courier shipment and the current status of the parcel online. Muller and Phipps introduced a tracker service that made it easy for everyone.
What is the M&P tracking or consignment number?
The M&P tracking number is your parcel security number, which you can use for many purposes. You can use it for tracking couriers and also you can use it complain if your order is miss-placed. The consignment number is mentioned on the company's receipt that you have received.
How to track the M&P shipment parcels?
You can track and trace shipments/ cargo/ busses by these steps, which are given below.
Search your M&P tracking number on the receipt
Then enter it in the tracking system
Press the track button
All information you can see on the screen
If it does not show any data, contact the customer care number to trace your parcel.
About M&P express logistics (Pvt) ltd
Management of Muller and Phipps
Kamran Nishat is the MD and CEO of Muller and Phipps express logistic Pakistan, founded in 1912. Syed Atik Ali joined M&P as a chief financial officer in 2017, but after 3 years of hard work in 2020, he joined it as a COO of Muller and Phipps express logistics (Pvt) Ltd. Imran Afzal Khan joined as the CFO in 2021 after Syed Atik resign as CFO. Muhammad Sohail has been working for the last 25 years in the corporate sector, and now his designation is 3PL director and operating excellence in M and P company.
Zahid A. Khan designation is GM of sales and operations of the south who have 35 years of experience in this field. Khalid Hussain is the GM of sales and operations of central who working with the company since 2016, and his experience is around 25 years. Wasim Ahmed Gillani designation is head of retails, and he has been connected with the company since 2011. Iftikhar Arif is the GM of IT whose experience is above 20 years. Hina Ghufran, associated with M&P express logistics since 2015, and her designation as national manager of CS and L&D. The head of human resources of M and P is Shahzad khan.
M&P express logistics (Pvt) ltd services
M and P overnight courier delivery
We want to full fill customer requirements who rushes in courier delivery. So we started overnight delivery, we deliver parcel next working day to all over the country except remote areas. Ecommerce business owners can use it because we offer cash on delivery(COD). We take payment from customers and then deliver courier to expand your business.
M&P same day courier delivery
We have a same-day delivery service within cities like Karachi, Lahore, and Islamabad to deliver parcels speedily in 24 hours. This service is for documents, heavyweight, and less-weight packages. We charge extra on sensitive parcels for special care.
M&P international courier delivery
We are connecting Pakistan to the worldwide over 210+ destinations for a courier delivery at less expense. Our service is safest, trusted, and secure. We deliver the document, non-document worldwide, and Some items are prohibited for international delivery like drugs, money, oily things. M&P international courier delivery service is fast compared to other logistic companies like DHL or FedEx.
M&P courier charges
Muller and Phipps's rate depends upon parcel weight, volume, width, and origin to its destination. It also relies on the type of service you will choose. You can calculate charges by tariff calculator.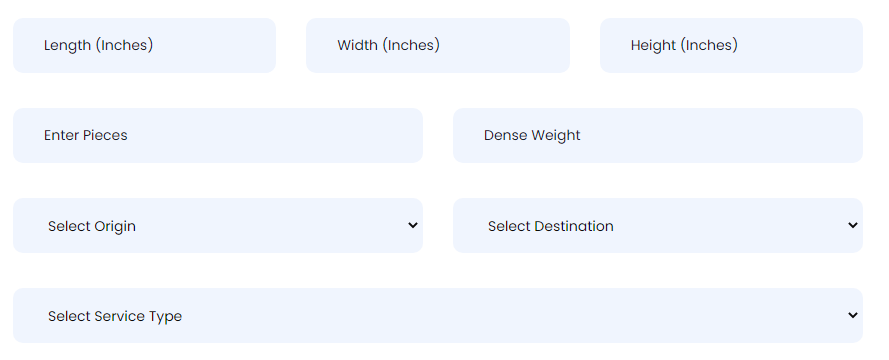 M and P contact number
If you want to contact Muller and Phipps for any information, please call on customer care number mentioned below or visit our head office.
M&P contact number
Address: C-17 Main Korangi, Industrial Road،, D.H.A Phase II Extension Phase 2, Karachi, Sindh 75500, Pakistan
Contact number: (021) 111-202-202
Email address: [email protected]
M&P express branches
M&P courier Karachi
Address: Shop#2, Shelzone Center, Block 15 Gulshan-e-Iqbal, Karachi, Sindh
Contact number: 0316 0020159
Timing: 24 hours
Sunday: open
M&P Courier Lahore
Address: Maulana Shaukat Ali Road, Quaid-e-Azam Industrial Estate Kot Lakhpat, Lahore, Punjab
Contact number: (042) 111 202 202
Timing: 9 am to 5 pm
Sunday: closed
M&P Courier Rawalpindi
Address: GPO Chowk, Near Shan Leather, Kashmir Rd, Saddar, Rawalpindi,
Contact number: 0316 0020460
Timing: 24 hours open
Sunday: open
M&P Courier Islamabad
Address: P34P+MJG, 15 Khayaban-e-Suhrwardy, G-6/1 Islamabad, Pakistan
Contact number: 0316 0020424
Timing: 9 am to 9 pm
Sunday: closed
M&P Courier Faisalabad
Address: near Ripha Univerisy، Saeed Colony Faisalabad, Punjab
Contact number: (041) 5000700
Timing: 7 am to 9 pm
Sunday: closed
M&P Courier Jhelum
Address: Main Grand Trunk Rd, near Masjid Noor، Jhelum, Punjab
Contact number: 0316 0020306
Timing: 8 am to 9 pm
Sunday: closed
M&P Courier Multan
Address: City Plaza, Khanewal Rd, Shamsabad Colony, Multan, Punjab
Contact number: (061) 111 202 202
Timing: 9 am to 5 pm
Sunday: closed
M&P Courier Peshawar
Address: tauheed plaza khyber super market Bara, near qayuum Sports complex, Peshawar
Contact number: (091) 5252395
Timing: 9 am to 5 pm
Sunday: closed