Rivigo zoom provides an online tracking system to track your transport shipment. Enter your Rivigo courier tracking number and press the track button to trace your parcel's current status online.
Rivigo Customer Care Number
The customer care numbers and head office addresses of different cities are below.
| | | | |
| --- | --- | --- | --- |
| city | contact number | timing | office address |
| Haryana (head office) | 1800- 121- 8966 | 9am–6pm | Plot No. 90, Sector – 44, Gurugram, Haryana- 122003 |
| Coimbatore | +91 124 4354300 | 9am–6pm | NH544, Kamachipuram, Coimbatore, Tamil Nadu 641103, India |
| Bengaluru | +91 9108920707 | 6am–9pm | Telecom Colony, Srinagar, Banashankari, Bengaluru, Karnataka 560026, India |
| Kolkata | 1800 12 3243 | 24/7 | 23, Mall Rd, K.B.Sarani, Arjunpur, Kaikhali, Kolkata, West Bengal 700080, India |
| Thane | +91 8169527177 | 9am–6pm | opp. salt and paper hotel, bus stop, Shelke chawl, near, Pokharan Rd Number 1, Shivai Nagar, Thane, Maharashtra 400606, India |
| Delhi | +91 9540193636 | 9am–9pm | phase 2 C/74,/B TIGRI EXTESION, near POONAM SWEET, Tigri Extension, Delhi 110062, India |
| Pune | +91 8433988249 | 10am–7pm | Ranubai Mala, Chakan – Talegaon Road, Chakan, Ta.khed, Pune – 410501 |
You can also contact us on WhatsApp (+91-7428-584-513) or email address ([email protected]) to get information or support.
Rivigo management team
Deepak Garg is the CEO, Pramod Gupta is the CFO, and Dhruv Bhagat is the chief business officer of Rivigo company.
About Rivigo logistics company
Our journey started in 2014, and till now, we covered 4000+ cities, 5000+ high-tech truck fleets, 70+ pin stops, 29765 pin codes.
Rivigo is a technology-based company that introduced relay trucking to improve its logistic services. The demand for logistic companies is increased due to the enhancement of e-commerce business. We serve various industries like eCommerce, pharmaceuticals, FMCG, automobiles, Electronics, Publications, etc.
Everyone faced a truck driver's shortage; then, we introduced relay trucking. Relay trucking means where drivers change after a few kilometers of driving to the next relay-pin-stop, then drivers go back to their home and spend time with their family. Relay trucking is the best service, more efficient, and reliable.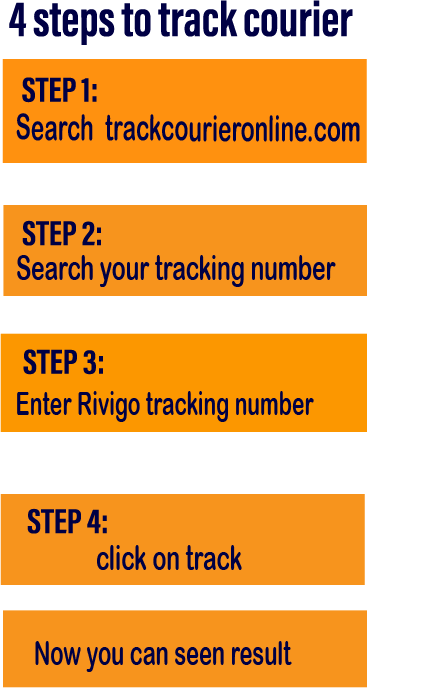 Rivigo services
Rivigo services have two types: Part truck load and the other is Full truck load.
Part truck load
We use our best and most advanced machines in our Part truck load service. We want to ensure you we deliver the courier with safety. We enabled the Rivigo courier tracking system to track the parcel.
Zero defect operations
The most advanced machines and with security during the shipping without any defect in the parcel. Our team is fully trained to handle it and deliver it safely.
Largest reach
We have the largest reach its about 10 million sq. ft which we have covered to deliver the couriers. We have around 250 centers for any complaint or courier delivery and cover above 30,000 pin codes in our courier journey across the country.
Technologically driven
We have proper infrastructure for driving to minimize the distance and save our customers' time with the fastest speed.
Superior customer experience
Our customer experience is super with us; around 97% of customers give positive feedback due to our best team management and dedicated support.
Full truck load
Lower Transit Time
Express cargo transmits the courier from one place to another about 50 % – 70% fast compared to other transportations. Our service is also less expensive as compared to other logistic companies.
Pan India Network
We have a large network of around 70+ pin stops that spread in length and width across India. We take courier from one city and deliver it into another city. We covered around 29765 pin codes across India.
Safety
Rivigo transport trucks are well advanced to take couriers from one place and deliver it safely to another place. Our trained team will manage your account track and check its safety.
How do I track my Rivigo?
Search your Rivigo courier tracking number and put it in the tracking system, and click track; then, you will receive information about your Rivigo.
Is Rivigo a good company?
Yes, Rivigo is a good company because we receive 97% positive feedback from our customers.
What type of company is Rivigo?
Rivigo is a technology-based company that delivers couriers from India to other global parts.